Locally Owned Drain Cleaning Experts Serving the Inland Empire Since
1949

$25 Off Any Plumbing Repair Service
Relax. Let us take care of it.
Valid on Invoices over $200. Not valid on diagnostic charge. Present at time of service. Cannot be combined with other offers, discounts or prior sales. Some restrictions apply. Expires 10/15/2023.
Call

Ballard

at

909-297-1914

Today For Expert Drain Cleaning
Clogged drains are more than a source of frustration. They can be a warning sign of major plumbing problems. That's why it's important to turn to a qualified professional such as the highly skilled plumbers from Ballard Plumbing Heating & Air Conditioning when you have drain problems. Our team will examine your drains and determine the source of your clogs. When you choose Ballard for your drain cleaning needs, you can expect:
Skilled and licensed plumbing professionals
Advanced technology and techniques to clear clogged drains
Fast, effective service that's also friendly and courteous
Pricing that's easy to understand
Using Hydro Jet Drain Cleaning Technology
Our highly skilled plumbers use today's most advanced technology to clean drains quickly and efficiently. For example, hydro jet clog removal uses high-pressure water to remove clogs and eliminate the grease and grime that can accumulate on pipe walls and cause future drain problems. Hydro jet equipment is far more effective than older methods like using a "snake."
No matter what problems you're having with your drains, Ballard offers comprehensive repair services with skilled plumbing technicians. Call us at 909-297-1914 to schedule your sewer line repair.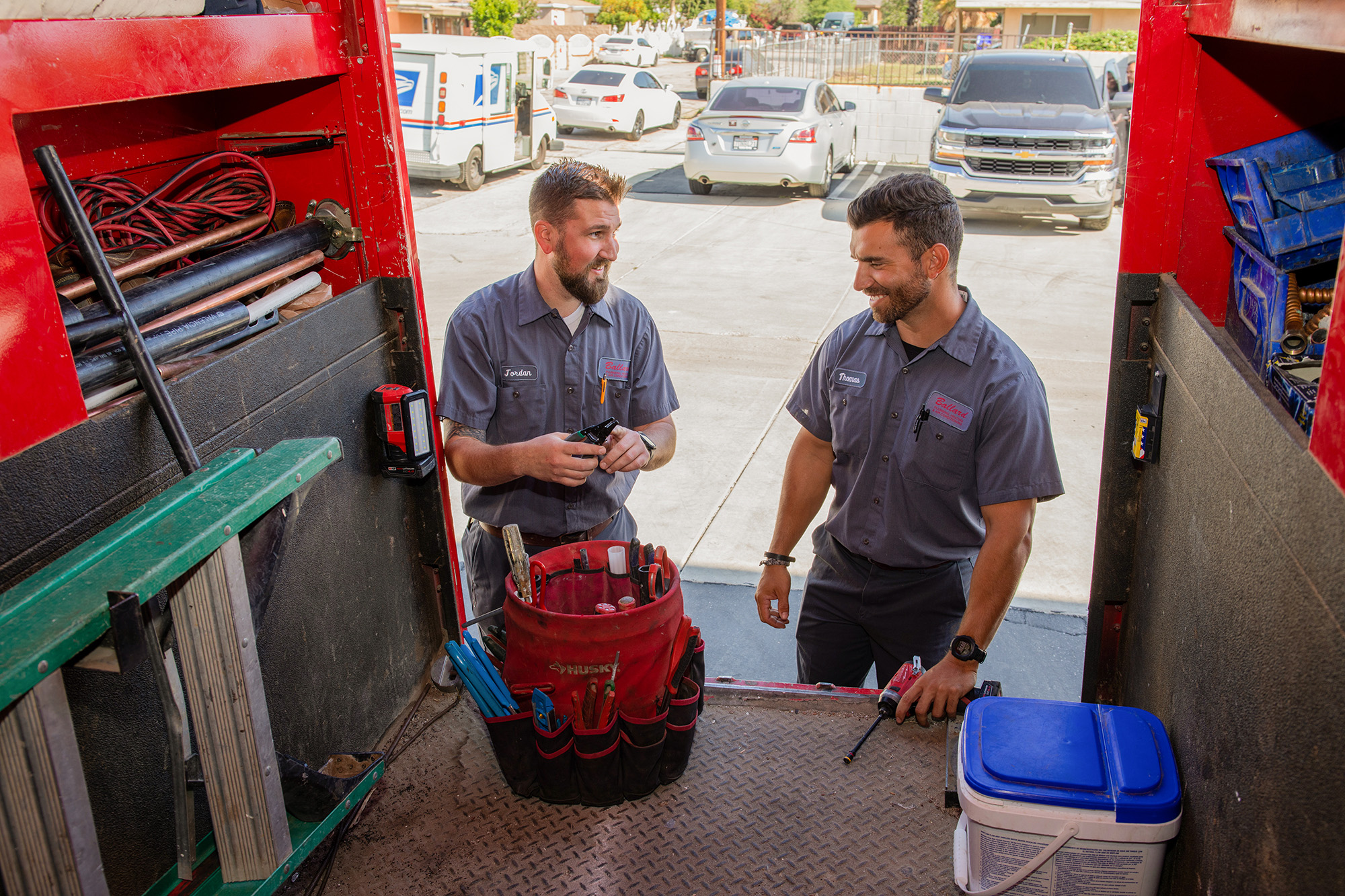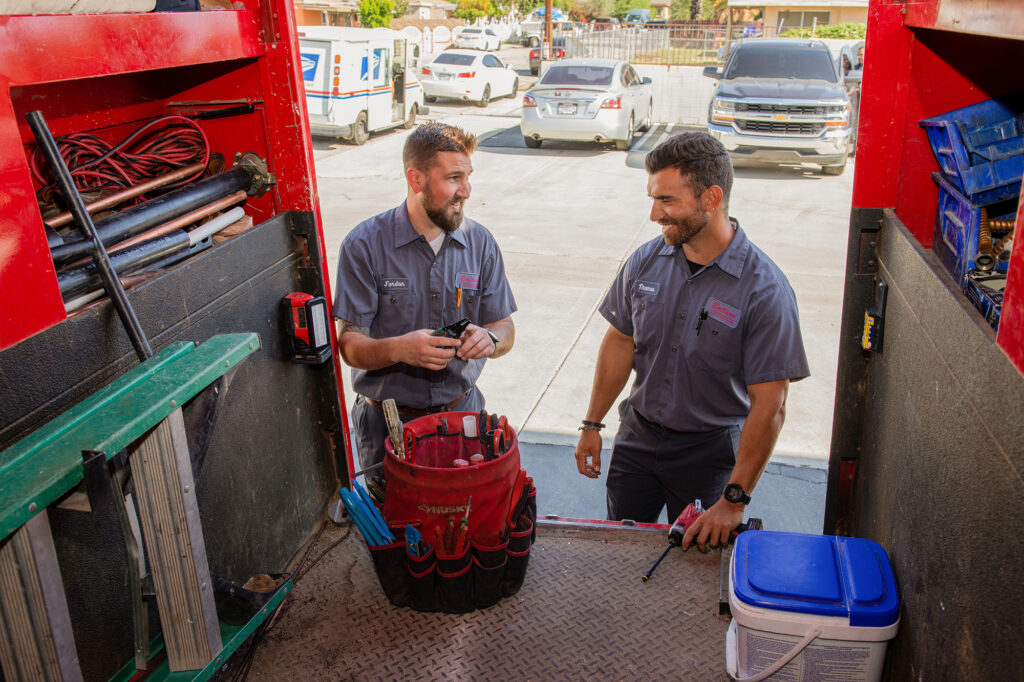 Do Your Drains Need Professional Cleaning?
Most homeowners notice when their drains aren't working as well as they should. That's when you need to turn to Ballard Plumbing Heating & Air Conditioning, so we can make sure your home doesn't have a more serious problem. Some of the signs to watch for include:
Odd noises coming from your drain
If there are bubbling or groaning sounds coming from your drains and plumbing fixtures, there may be a serious clog in your pipes or sewer lines. Another sign is when an appliance that uses a lot of water (like a clothes washer) makes odd noises.
Water backing up
When you flush the toilet, if water backs up in your sink or shower drains, you may have a serious clog!
Standing water indoors or out
If you've started to see stagnant pools of water in your yard or basement, you may have a drain problem.
Bad-smelling odors from your drains
If you smell sewer gas or other unpleasant odors, there may be a large clog in your drains.


Call Today for Drain Cleaning Service
If you live anywhere in the Inland Empire area, contact Ballard Plumbing Heating & Air Conditioning online or at 909-297-1914! Also, be sure to check out today's coupons and special offers!
Current Offers

Maintenance Plans from $170 annually or save $20 and choose our $12.50 per month plan
Extend the life of your HVAC System!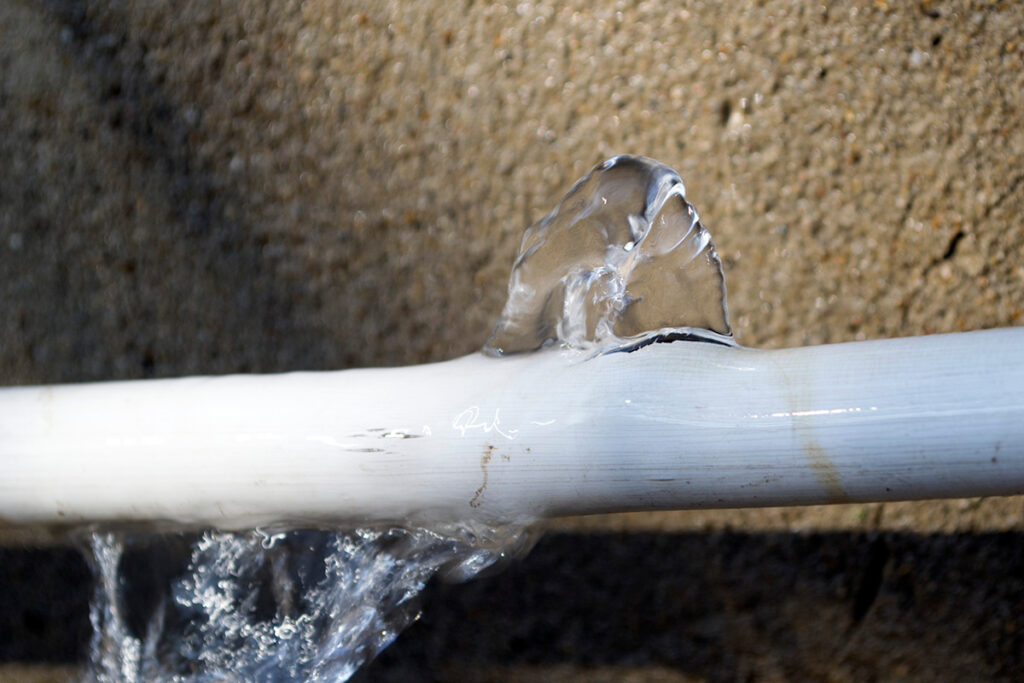 Free Estimates on Repipes
Estimate cost is on us!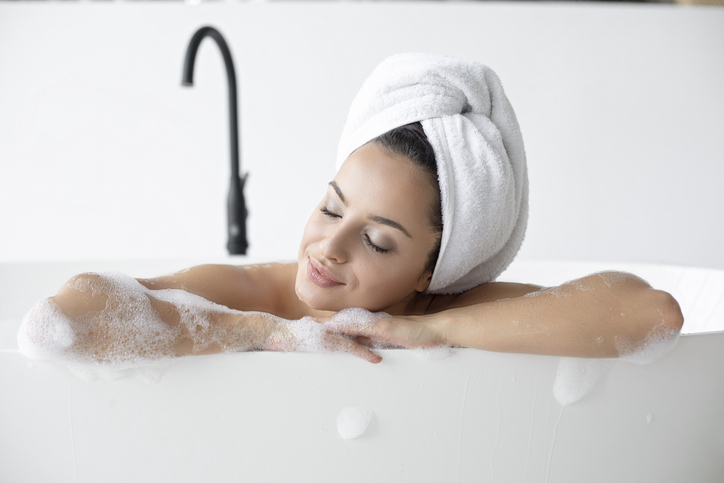 Free Estimates on replacing or adding Tankless Water Heaters
Estimate cost is on Us!
Hear From Our Happy Customers