Locally Owned Duct Cleaning Experts Serving the Inland Empire Since
1949
Call
Ballard

at

909-297-1914

Today to Request Your Home's Duct Cleaning!

Your home's ductwork distributes air from your heating and cooling system throughout your home. While you can't see your ductwork, you're confident that it keeps you and your family safe and comfortable. But what would you notice if you looked inside that ductwork?

The same dust and dirt that builds up on your tables, windowsills and photo frames also collects inside your ductwork. While you can't see it, if enough of it builds up, it may begin to affect whether your air can flow freely, especially if you:
Smoke indoors
Have pets
Use wood-burning fireplaces
Experience high humidity
Perform woodwork or other dust-producing activities
Fortunately, there's an easy solution: having your air ducts professionally cleaned by the Ballard team. Our professionals use today's advanced duct cleaning technology to capture as much of that unseen dust, dirt, pet dander and other contaminants as possible. That way, you'll have the peace of mind that your heating and cooling system is operating efficiently, and your family can breathe more easily. Can you remember the last time your ducts were cleaned? If not, contact the Ballard team today to set up an appointment.
Call 909-297-1914 to schedule same-day duct cleaning service or contact us online now!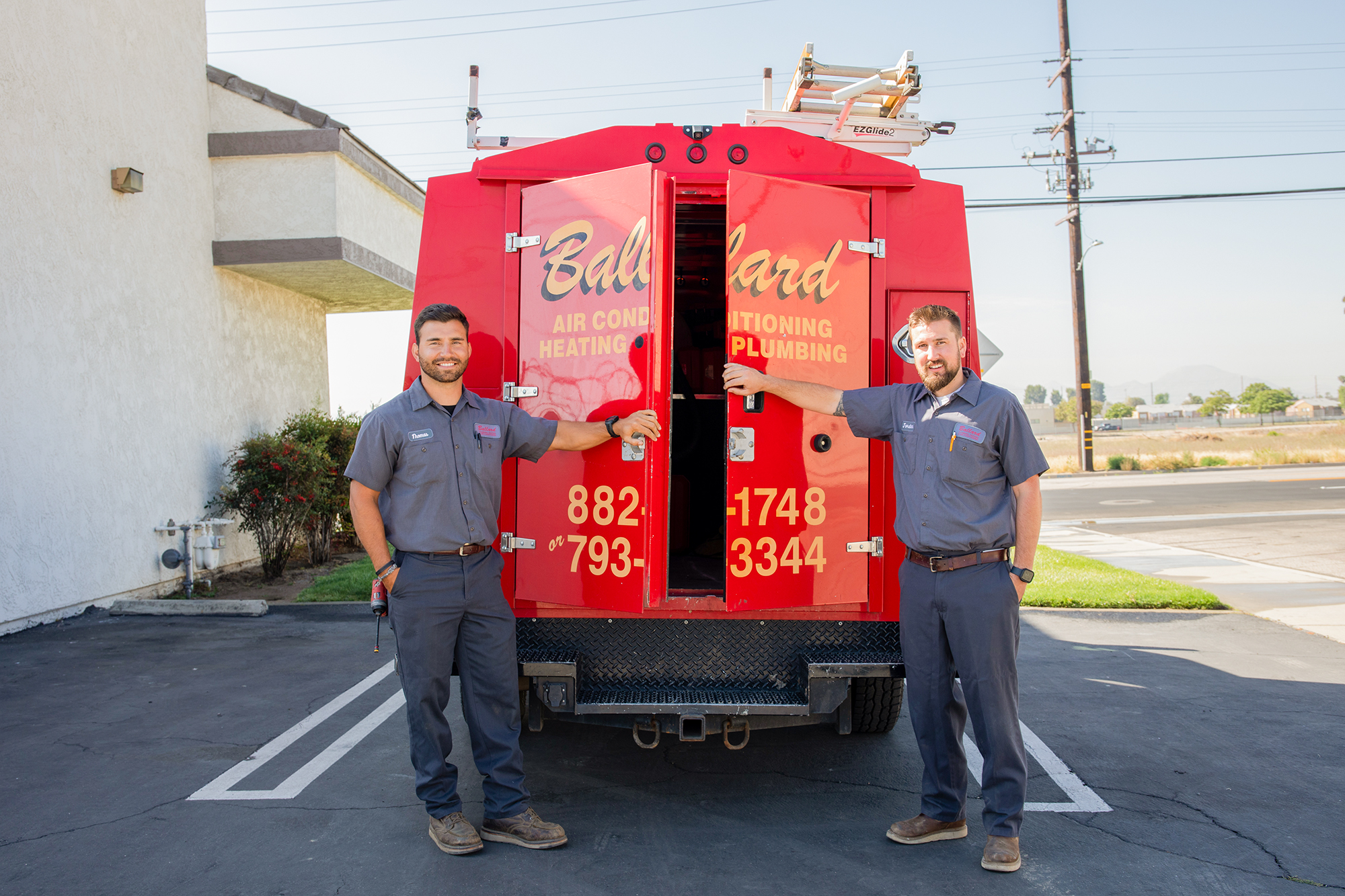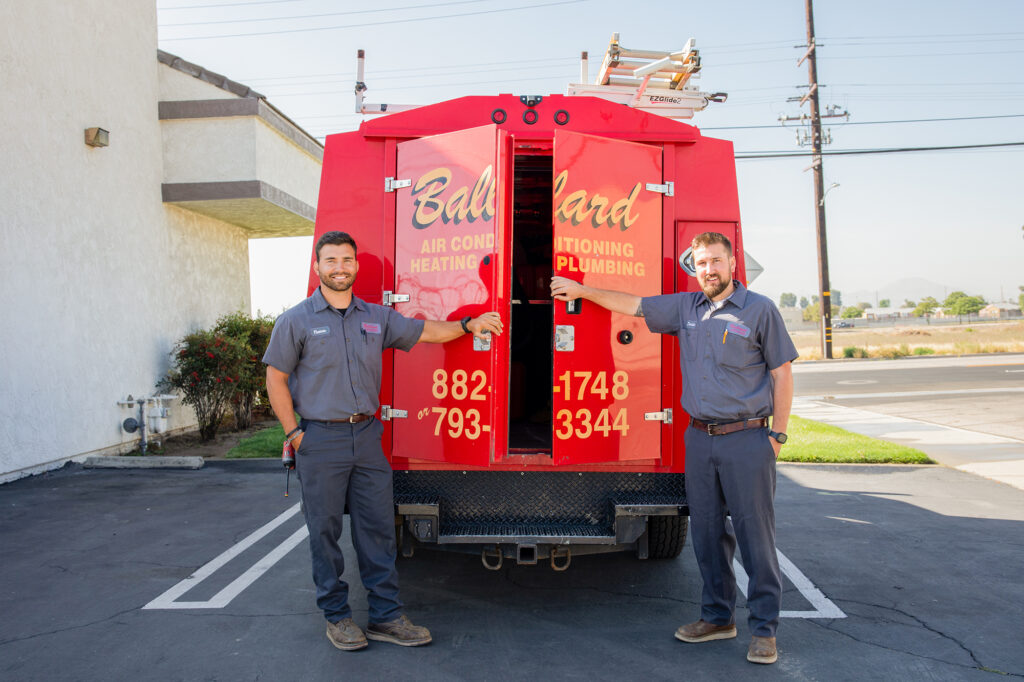 Ductwork Damage Can Cost Money And Comfort
Most of the time, you don't think about your air ducts, because they work without any problems. But it's possible your ducts have problems that are keeping them from providing peak performance, such as a blockage, an air leak or even damage caused by construction or remodeling. If you're experiencing any of these symptoms, there may be a problem with your ductwork:
Increased energy bills
Less airflow coming from vents
Issues with dampness or mold
Scratch marks or holes in your ducts
Respiratory problems
If your home or other building is more than 50 years old, there's also the possibility your ducts may contain potentially dangerous asbestos fibers.
That's when it makes good sense to call the Ballard team. We'll investigate your air duct problems and recommend the right solutions, whether it involves a simple repair or replacing sections of your ductwork. Since 1949, residents throughout the Inland Empire have counted on Ballard to deliver responsive service and long-lasting repairs at a fair price. Whether you need air duct replacement, repair, installation, or cleaning, call us today!
No matter what problems you're having with your ducts, Ballard offers comprehensive duct cleaning services with skilled IAQ technicians. Call us at 909-297-1914 to schedule your sewer line repair.


Current Offers

Maintenance Plans from $170 annually or save $20 and choose our $12.50 per month plan
Extend the life of your HVAC System!
Hear From Our Happy Customers